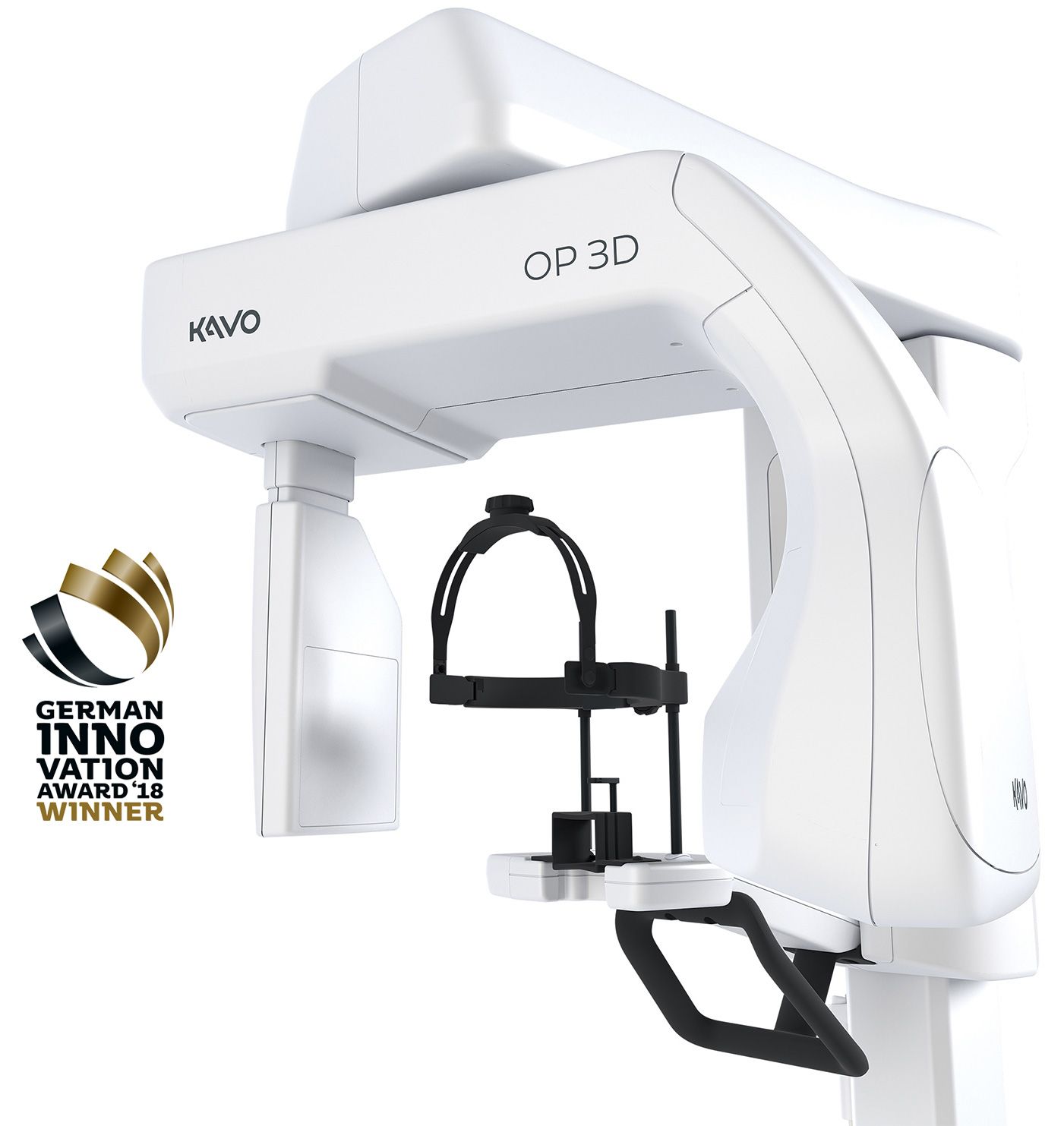 3D dental imaging is a full head and neck computerized tomography (CT) scan that allows the dentist to see the physiology and structure of the teeth in more detail. These thorough 3D scans will aid in the detection of future issues and the creation of highly personalized therapies to maintain your teeth healthy. A single scan can highlight the interconnectedness of the hard and soft tissues in the mouth, which can help in treatment planning and administration.
What is Cone Beam CT (CBCT)?
A cone-beam CT scan provides a three-dimensional view of the various portions of our patients' necks and heads, providing far more information than a standard two-dimensional x-ray. Unlike traditional x-rays, CT scans can distinguish between a variety of tissues, including bone, teeth, nerves, and soft tissues. The CBCT scanner spins around the patient's head to acquire up to nearly 600 individual images, which are subsequently pieced together to view as one continuous image during 3D dental imaging.
In our office, we use one of the newest and highest quality CT scan machines in the market (KaVo OP 3D). This CT scan unit has got multiple awards in innovations for panoramic, cephalometric and 3D imaging.
The KaVo OP 3D has won the German Innovation Award in 2018, which represents an externally recognised sign of innovation and quality.



What are the Uses of 3D Imaging in Dentistry?
One of the biggest application of 3D imaging in our office is to treatment plan and design implant surgeries. Other applications are as follows:
Oral operations, implant planning, TMJ assessments, airway studies related to sleep apnea, impacted teeth, periodontal illnesses, and endodontic anomalies are some of the diagnostic applications for 3D imaging.
CT scans can also be used to determine the size, extent, and consequences of infections, cysts, and tumors.
The density of the jawbone where the implant will be placed can be measured using 3D imaging.
Each tooth's exact placement and position can also be seen.
It is possible to examine impacted teeth using CT scans.
What is the Procedure of 3D Imaging?
A 3D dental cone beam CT scan is quick, painless, and non-invasive. From start to finish, a 3D panoramic scan of your head, neck, and jaw should take roughly 14 seconds. You will be asked to stand by your dentist, who will then position you so that you are properly centered. To help you stay placed and comfortable, you'll be requested to stand as still as possible while clutching the machine's grips.

What are the Advantages of 3D Imaging?
Image quality is superior to typical dental x-rays.
You can see how your teeth are aligned with one another as the photos are of your entire mouth and head.
Treatment planning is more exact.
The ability to simultaneously view photos of your bone and soft tissues.
Quick scanning in a few seconds.
Single scans give a variety of images and angles of your mouth and head.
Please reach out to our dental practice in Anaheim Hills, CA, to have a consultation with our Dentist Anaheim Hills CA. Please call us at (714) 974-0949 or schedule an online consultation, and we'll guide you further.