General dentistry procedure includes examining your dental health and keeping your mouth healthy with simple procedures, restorations, etc. But when your dental problems are too complicated for such treatments, you may have to opt for oral and maxillofacial surgery. 
What is Oral and Maxillofacial Surgery? 
Oral and maxillofacial surgery is used to diagnose and treat complicated dental problems and medical conditions related to both the functional and aesthetic aspects of teeth, jaws, mouth, and face. Much of the treatment is focused on treating your condition using surgery and procedure performed by our oral maxillofacial surgeon.


If a patient has one or more missing teeth in the mouth, dental implants provide a durable, long-lasting option to replace them. A dental implant helps to fill gaps in your smile caused as a result of missing teeth. The surgery involves replacing the root area of your teeth using a titanium or zirconia screw-like post. It provides your teeth a strong base for crowns or artificial teeth which appear exactly like your natural teeth.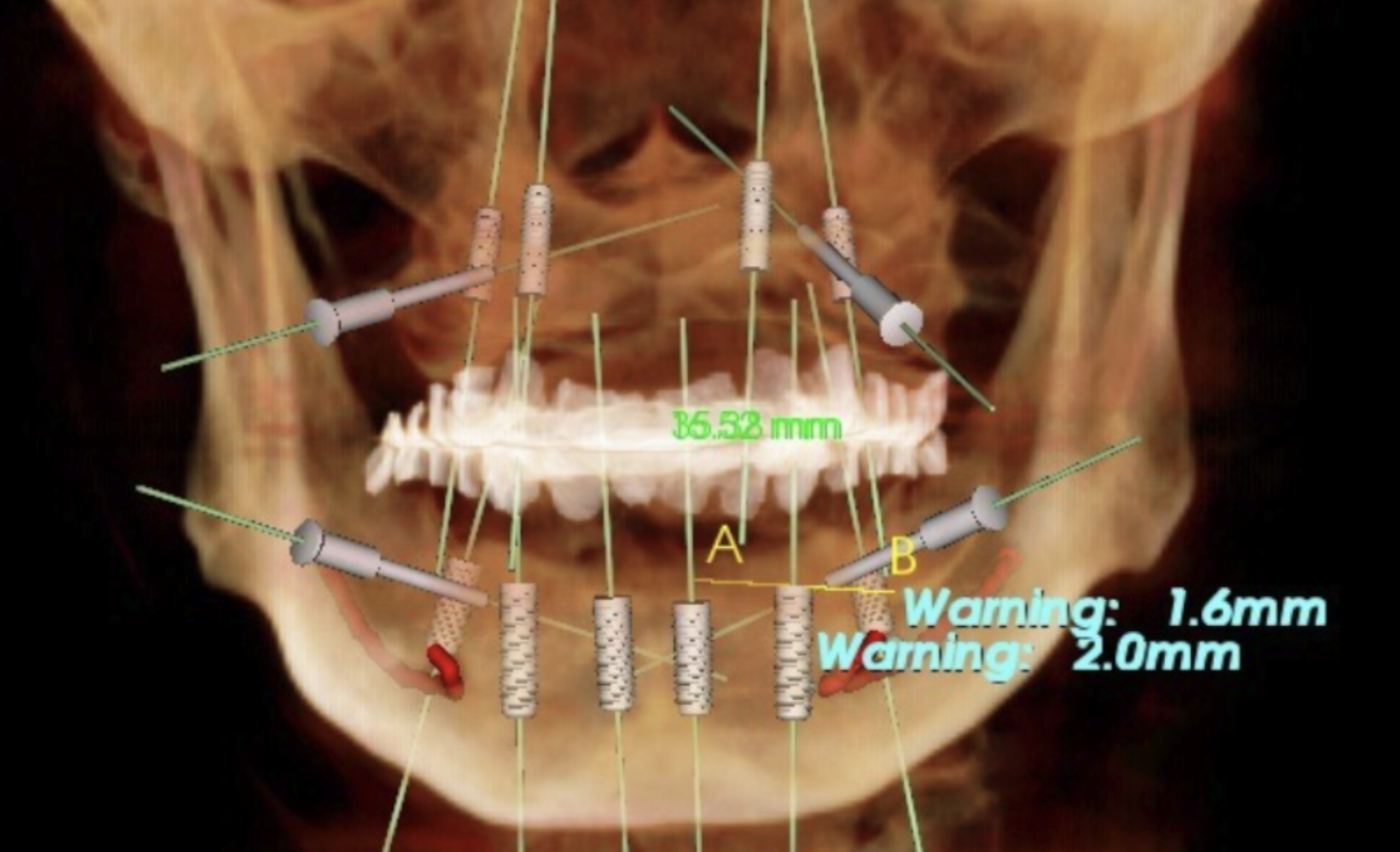 Dental CT scan (3D imaging)
Before performing any implant procedure, we take advatange of the most updated CT scan machine (KaVo Op 3D) to obtain a 3d image from the bone and its surrounding to measure and plan accurately the size and number of the implant needed for each area.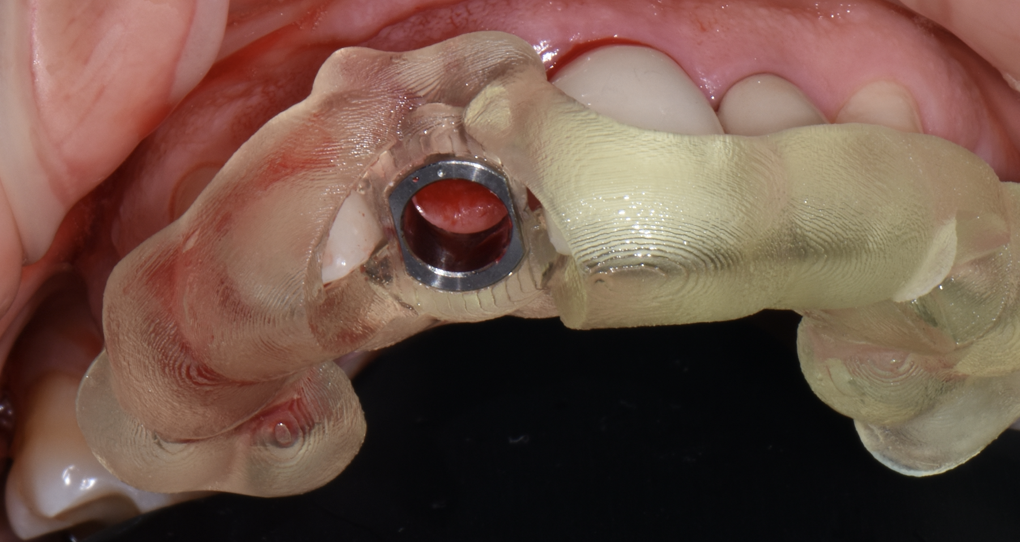 In many cases, we utilize 
digital technology and 
3D printing to fabricate a guide to place the implants in the exact locations. This device which is custom made for each patient helps the dentist to minimize the risks and erros in implant dentistry. in our office, we utilize Anatomage and DTX softwares to design and fabricate surgical guides for our patients.
Bone augmentation (Guided Bone regeneration)
As soon as the tooth or teeth are extracted from the jaw, the bone starts resorbing and becomes atrophic. The more the bone is toothless, the more bone becomes smaller. When this physiological phenonmenon happens, it make it harder for the dentist to place a proper sized implant in the area to replace the missing tooth. In that case, the dentist will perfom bone augmentation (AKA guided bone regenration) by using bone particulates to regenerate/build up some bone. Usually it takes around 4-6 months to create bone. Upon healing time, implant will be placed in the area and later on it would be restore by a crown.

In our office we use the highest quality bone graft materials made in USA to ensure the best outcome and success in the treatment.
During your dental visits, we perform oral cancer diagnosis using FDA-approved VELscope® that helps detect oral cancer during its initial stages. VELscope® uses Fluorescence Visualization (FV); when the bright blue light is shone into the patient's mouth, it exposes precancerous and cancerous lesions that are otherwise invisible to the naked eye. 
Annual regular oral cancer screenings help the patient to stay protected from oral cancer. 
Please reach out to our dental practice in Anaheim Hills, CA, to have a consultation with our dentist. Please call us at (714) 974-0949 or schedule an online consultation with Dentist in Anaheim Hills, and we'll guide you further.